9 tags
ONE THING
I've been happy, like really happy, for the last couple weeks. I love making people happy, and if I can make someone happy any means possible, I'll do it. Because that's what makes me happy. I know if I can do anything at all, to make someone's life easier, more enjoyable, in any way, that makes me happy. But there is one thing that annoys me. People constantly saying...
Creeping old friends blogs cause no one will talk to.
Will someone talk to me please? I don't want to feel alone right now.
hey Ive known you all my life
and this is crazy
but its equivalent exchange
so give me half your life maybe
Cough Syrup + pain killers + alcohol = me trying to die, but not having my heart stop. It seems as if not even God, if there is one, will let me die. I don't want to sound grandiose, but maybe I'm meant to do something, something real good. Something to help others, or make this emptiness go away. Whatever it is, I'm here for a reason, and that's good enough for me.
I'm going to miss high school so much. I don't want it to end. I'll never get to see my friends every day, learn new things and goof off as much as I have in these last 5 years. This is tearing me up inside.
To explain withdrawals in my Psychology homework, I decided that using "it keeps you feeling shitty" would suffice. God damn it, need to start over now.
I told my parents I want to be dead today. I told them I was going to kill myself. My dad still ended up making it my fault as I hadn't told them soon enough. My mom didn't understand. I couldn't explain. It sucked. I told them that I'd finish up school work as there is only 3 weeks until school is over. I don't know if I told the truth, I planned to jump off a bridge...
abscidium: I hate my stomach and my thighs. I hate my hair and my teeth. I hate how my clothes look on me. I hate my voice. I hate how I talk to people. I hate that everything gets to me and I care too much. I hate that I'm never smart enough. I just want to be everything that I'm not.
theinvisiblecommission asked: Hey Robert. Just wanted to let you know I recently came across a rat at EM. It was pretty sweet if I do say so myself. Take care man, I won't say good luck, I'll say don't give up. There is always hope.
7 tags
close to death.
Gute nacht mein freund, how are y'all? I'm alright, thought about jumping off a bridge tonight, 'cause I wanted to die. Thirty minutes before I got to the bridge, because I was walking there, I met this man named Santino, and he was so much like me, yet 4 years older, and it made me feel okay nowhere there was someone like me, who understood me. I'm not homosexual, and...
6 tags
pondering.
Do you realize in a day how much time you waste thinking about things that will never happen, or things you can't change? Jiminy fucking christmas it's a lot. I legitimately think for about 20 minutes I wondered if it was acceptable for me to ask someone if I could leave their going away party for a bit to go have a cigarette with my friends, and that happened over a year ago. Christ...
8 tags
truth.
We're not meant to be upstanding. You nor I are meant to be a perfect breed. People will build you up, then let you down, lie, cheat and steal everything from you. You should get used to it. We are all as bad as the next one beside us. We all have the means, just not the same intentions. Sure, there's a few people who are nice, but you and I, we aren't. We're one the same....
quote.
"I want to travel forward in time to when I'm about to hang myself. Then when my future self is stepping down, I'll kick the stool, just to know I could do it".
7 tags
reality check.
I don't understand some people. If you get hurt, you would, in common sense, stop doing what gets you hurt. If you touch a hot kettle, and it burns you, you obviously realize that you shouldn't touch it again. Unless you have no pain receptors in your finger, different story. Seriously though, if someone hurts you, why on Earth would you ever go back to them? I mean you're a...
daoism.
"He who has reached the stage of thought is silent. He who has attained to perfect knowledge is also silent. He who uses silence in lieu of speech really does speak. He who for knowledge substitutes blankness of mind really does know. Without words and speaking not, without knowledge and knowing not, he really speaks and really knows. Saying nothing and knowing nothing, there is in reality...
2 tags
I AM ARE WANT PURPLE SUIT!
I am in need of purple suit. I am so infatuated with the colour purple. Also, I did put a "u" in colour, y u hate canadian so much? Seriously though, I have this dying want for purple things. Anyways, I have a magic trick that I'll post tomorrow, hopefully you'll like it. It's a card change, from like 3 of clubs, to 10 of hearts, in literally half of a second....
"If Pi was a synonym for my love to you, you'd be right that it was endless. You'd also be right in the fact that it would also be irrationial". I always feel like whatever I desire, I cannot have, and then once I realize I have it, it is taken away. In example, I want to go to school, but I cannot wake up early because either no one wakes me up, or I'm half-concious....
So I've decided to return to Tumblr about 15 minutes ago, along with returning to the world of Card magic, hence the name change from sherlocksstudent to iplaywithcards. I never realized how much the people I follow. Tumblr has so many cliques, from the "old soul in the wrong time" to the "hipsters who actually only started listening/doing/whatever the action is, when it...
5 tags
2 Months.
It's been 2 months since I was last on here. Hmm. I suppose I should really change my name from sherlocksstudent to sherlockfischer as it seems more fitting. Nevertheless, I love seeing your pretty faces on tumblrs, and chatting to you, reblogging, laughing at all the Meme's. Also, does anyone want to play chess over Tumblr? If so, well, let's play :D!
15 Styles of Distorted Thinking →
blua: 1. Filtering: You take the negative details and magnify them, while filtering out all positive aspects of a situation. A single detail may be picked out, and the whole event becomes colored by this detail. When you pull negative things out of context, isolated from all the good experiences around you, you make them larger and more awful than they really are. 2. Polarized Thinking: The...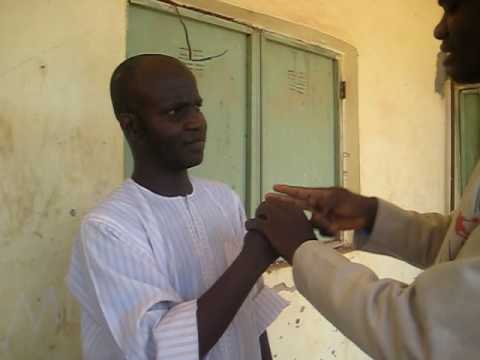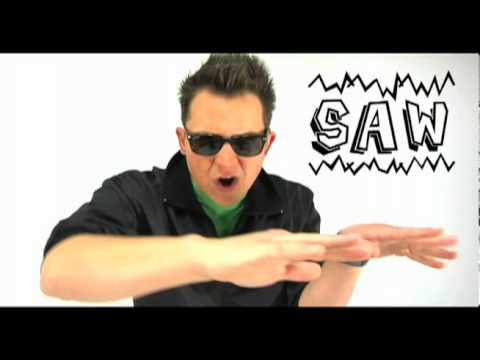 8 tags
Jesus became my super-hero in under 8 minutes.
I'm going to put this as straight forward as possible. I may have met Jesus. It sounds weird, but I really felt like I did. Here's my story: I was sleeping in from school, I awoke for a second and looked at the clock. It was 9:40. I decided, I'll have one more dream, and rush to school. I lucid dream, and I can almost choose when and when not to. Or at least I like to think so....
There will always be those awkward moments when...
lumoslightsthetipofyourwand-: ALL FUCKING WEEK LONG </3 why does he have to pass me in the hallways in between ALL my classes? Nothing more true, than love.
You can never be "just friends" with somebody you...
1 tag
"I've seen my changes, have you seen your...
I'd give anything just to get rid of the past, and I'd give anything to make life a little less fast, and I'd give you my mind, body and soul, just for us to be together at last.
5 tags
the truth about lies.
"Make the lie big, make it simple, keep saying it, and eventually they will believe it"